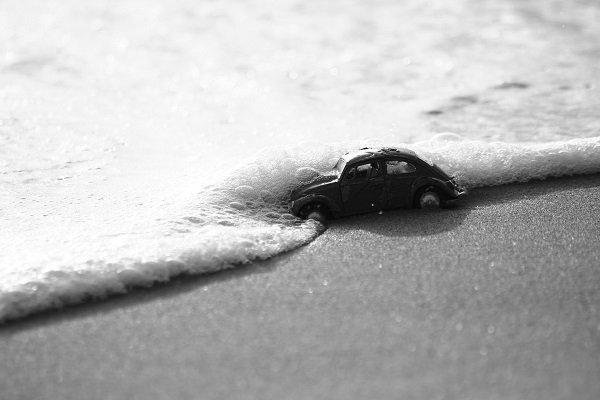 Automakers Seek Calm Beneath The Shortage Tsunami
Pandemic-Triggered Massive Wave


The pandemic has caused a wave of inevitable effects that are now surging worldwide, and the auto manufacturing industry is directly heavily impacted, including repercussions on the supply chain market. Known as a "shortage tsunami", industry experts and analysts have reported a massive scarcity of microprocessors, which might cause a disruption in production that is projected to last until 2023.
During last year's lockdowns, automakers were forced to halt their production temporarily. At the same time, semiconductor manufacturers focused on producing laptops, smartphones, and gaming consoles.
When cities started to open again, and economies began to bounce back, the unexpected strong recovery contributed to higher sales and production, which carmakers are still struggling to recuperate from.
Ripple Effect: Shut Down And Reduction

In the first quarter of this year alone, many carmakers witnessed how this shortage tsunami had badly hit them. General Motors has recently shut down three fabrication plants due to this shortage. Its fourth plant also shows a decrease in production. The Detroit-based car company did not disclose how many vehicles it would lose because of this shutdown. However, AutoForecast Solutions estimated that GM's hit would be approximately 10,000 cars.
Major OEMs are suffering from shortages worldwide, including carmakers in Japan, such as Toyota, Honda, and Nissan. Honda and Nissan have decided to decrease car production due to the minimal supply of modern vehicles' semiconductor chips. In its Swindon factory in the UK, Honda suspended its production for four days because of this chip shortage.
The Aftermath And Casualties
According to advisory company AlixPartners, it is estimated that car manufacturers' revenue loss will be over $14 billion in just the first quarter and roughly $61 billion for the whole year. Some initial assessments also reported that automakers could lose an estimated 230,000 car units in North America during the same quarter, a shortfall in production that equals 5%. Furthermore, the chips' shortage is projected to disrupt the output of approximately 672,000 vehicles worldwide, forecasting firm IHS Markit said.
So far, a total of 564,000 vehicles have been lost from production due to this shortage tsunami, and approximately 964,000 vehicles in totality for this year globally, AutoForecast Solutions reported.
Automobile Industry: Finding Ways To Stay Afloat
Amid this upheaval of waves, carmakers have not been left alone in the crisis - governments have stepped in to help automakers. Taiwan Semiconductor Manufacturing Co Ltd (TSMC) and several major tech companies are centralizing their efforts to ease this shortage. TSMC, the largest chip manufacturer globally, has confirmed the increase in its production, and the US government has requested them to resolve the issue. At the end of this week, Wang Mei-Hua, Taiwan's economic official, will meet virtually with US officials and semiconductor manufacturing companies to talk about supply chains.
The impact of the pandemic and the shortage tsunami on the supply chains at an international level has emphasized the need for a more effective supply chain management. Both the Trump and Biden Administrations have exerted their efforts to rebuild US supply chains to prevent future scarcity of necessary items for manufacturers, including semiconductors
Shortage Management: Sailing Beyond The Huge Wave
In times like this, it is imperative to find the help that can make automakers sail beyond their capacity. Shortage management is one of the best services companies should consider to address this kind of crisis. Car manufacturers should work with their suppliers to develop a Business Continuity Plan (BCP). Businesses should also determine with third-party suppliers in various locations to diversify the supply chain and prepare for shortages, most especially for electric components with longer supply cycles.
Employing shortage management services from a leading global full-service distributor allows visibility into stock availability and movement within the supply chain network and determines potential roadblocks. Intelligent supervision coming from supply chain experts can help prevent the high cost of a disruption in production.
Global shortage management is part of the new normal carmakers should embrace in a post-pandemic world. And as the wave continues to surge and uncertainties loom on the horizon, the automotive industry should learn to swim or manage within the crunch.
YOU MIGHT ALSO LIKE Fuse
January 15, 2019 Regulators
January 15, 2019 Sensors
January 14, 2019