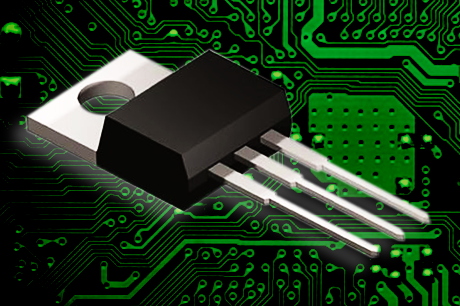 Control the Power
Power Control Solution: The Silicon Controlled Rectifier (SCR)
Modern life requires homes that are full of appliances which you could turn on and off at the push of a button. Electric dishwashers, stove tops, ovens, washing machines, clothes dryers, refrigerators, heaters and air conditioners are standard in many homes as they provide effortless convenience as well. Have you ever wondered what enables these appliances to obtain high-power electricity to function well? It's SCR!
Sensitive Gate Silicon Controlled Rectifier (SCR), also known as a Thyristor, is a multilayer solid-state current-controlling device. It has four layers which normally consist of two P-N junctions and a gate. It is widely used to control high voltage and power for electronic devices.
When the SCR lacks an internal (gate to cathode) resistor, it can easily be triggered by the slightest positive gate signal or application of a small voltage. This is referred to as the Sensitive Gate SCR. These parts are being utilized for certain applications where high gate sensitivity is required.
Jiejie Microelectronics (JJM) is a professional manufacturer of semiconductor devices. Chip1 Exchange is one of the authorized distributors offering a series of Sensitive Gate SCR at a lower cost that we can cross for brands such as ST Microelectronics and NXP. Jiejie products have been widely and extensively applied in civic fields including, home appliance, leakage circuit breakers, industrial applications, lighting protection, and electrostatic protection fields.
Features include:
Junction Temperature: -40 to 125°C
High dv/dt rate with strong resistance to electromagnetic interference.
Recommended for use on residual current circuit breaker, hair straightener, igniter, etc.
Electrical Specifications:
| | | | | |
| --- | --- | --- | --- | --- |
| JJM Part Number | IT (RMS) (A) | ITSM (A) | VDRM/V RRM (V) | IGT (mA) |
| JX007U | 0.8 A | 8 A | 500 V | 0.2 mA |
| JX011V | 1 A | 12 A | 800 V | 0.2 mA |
| JX040B | 4 A | 30 A | 600 V | 0.2 mA |
| JX075K | 12 A | 110 A | 1000 V | 0.2 mA |
JJM Cross Reference Table
Package
JX007U
P0102DA
P0102MA
BT149B/D/G
BT169D/G
TO-92

JX011V
X0202NN
X0205NN
BT168GW
BT148-600R
SOT-223

JX040B
TS420-600T
TS420-700T
BT150-500R
TO-220B

JX075K
TS1220-600B
TS1220-700B
BT151S-650S
DPAK

Looking for high-quality cross parts for a lower cost? Chip1 is here to help!
YOU MIGHT ALSO LIKE Fuse
January 15, 2019 Regulators
January 15, 2019 Sensors
January 14, 2019