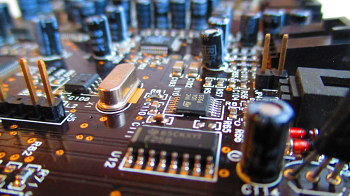 How did Semiconductors affect our way of living?
The world's technology has evolved drastically in the last 100 years. Many devices have shrunk considerably in size, for one. The world's first computer, the ENIAC, took up 1,800 square feet and consisted of 17,468 vacuum tubes, 1,500 relays, 70,000 resistors, 10,000 capacitors. Today, computers are small and powerful enough to fit into our pockets. The internet broke down geographical barriers by making information and data accessible to billions of people across the world. Smart devices are now considered essential, information virtually available at a simple swipe of a finger. Transportation, rapidly heading towards a world of automation and running on electricity rather than fuel.
At the heart of all these technological advances? Semiconductors. The Semiconductor Industry Association (SIA) reported the worldwide sales of semiconductors were $48.8 billion in October 2021, an increase from the previous year by 24% and 1.1% more than September of 2021. SIA also projects an 8.8% increase in sales for 2022. These numbers only begin to reveal how much semiconductors are a part of everyone's lives today.

Know more about Kamaya
Amidst the myriad of brands out there, let's look at one such manufacturer that has been around for more than 60 years.
Established in 1957, Kamaya Electric Co., LTD was started in Japan as a solid resistor manufacturer. In 1986, Mitsubishi Materials Corp. became a major shareholder of Kamaya Electric Co. By 2006, Walsin Technology Corporation acquires majority shares to become the new major shareholder and Kamaya joins the Passive System Alliance, a corporate strategic alliance composed several key electronic components manufacturers divided into 4 major divisions: Passive components and electronic protection devices, Printed circuit boards (PCB), Electronic manufacturing services (EMS) and Memory IC test and Assembly.
Today, Kamaya manufactures high quality and reliable RF products and passive components such as resistors, capacitors, fuses and antenna. With more than 60 years in the industry, Kamaya has already 14 manufacturers worldwide, 6 R&D Centers and earned $1.2B in revenue for the year 2020.
Aside from original parts production, Kamaya also offers services for PC Board assembly, IC Assembly and Testing, with Walsin Technology being their major shareholder. Chip 1 Exchange is a global business partner of Kamaya Electric Co.

Product Portfolio
For over 50 Years, Kamaya has been a trusted resource for passive components including Thick and Thin Film Chip Resistors, Carbon Composition Resistors, Chip Fuses, MLCC's, Disc Capacitors and RF Devices.
Kamaya products can be found in virtually any electronic device like cars, mobile devices, machines and equipment that are used daily by both consumer and commercial customers, may have Kamaya components in them.
RF Devices

Fuses

ESD Suppressors

Inductors

Capacitors

Resistors
Check out the full product line by downloading the Kamaya Electronic Components Catalog 2020.

RF Products – LTCC filters and Antenna switches
With developments in 5G network implementation, IoT devices, and the need for better mobile communication devices, Kamaya offers several products in this line that aid the signal processing in communication systems.
These range from low pass, high pass, balanced pass and bandpass filters, baluns, Diplexers, Triplexers and Couplers, and Antenna switches. Check out Kamaya's RF lineup here.

Automotive Grade Chip Resistors
The automotive segment sees applications for Kamaya's products across several parts of a vehicle; such as the powertrain, chassis control, body control, battery management, ADAS, safety and infotainment – all of which use Kamaya's range of automotive grade chip resistors.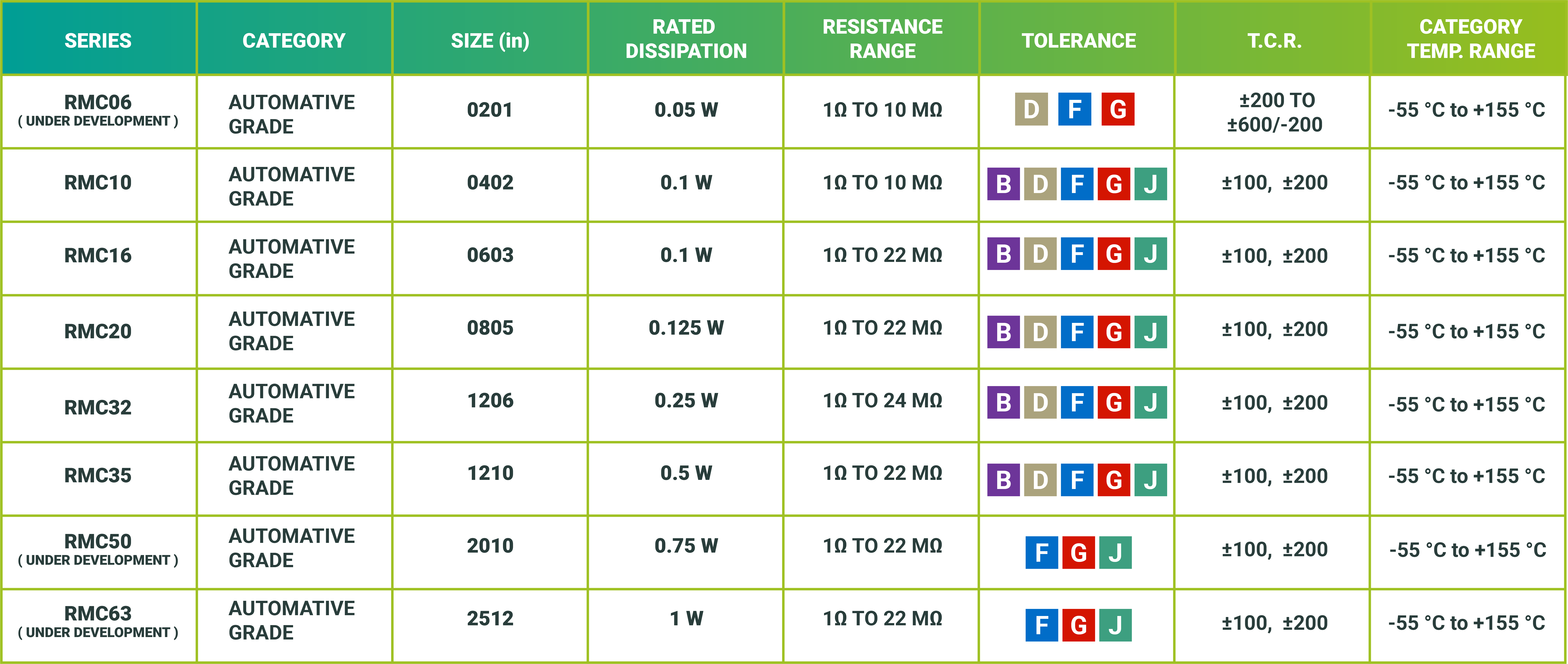 Kamaya's automotive lineup also includes anti-sulfuration resistors, low ohm resistors, high voltage and high power resistors, chip fuses, and ESD suppressors. Check out Kamaya's Chip Resistors lineup here or download the product catalog for ordering information.

Multilayer Ceramic Chip Capacitors (MLCC)
As governments around the globe are cutting down their carbon footprints, demand for electric vehicles are on the rise. This presents unique challenges to EV automotive design engineers and manufacturers. MLCCs play a vital role in these designs by offering easy to manage surface mount configurations and high temperature tolerances.
View or download the entire product catalog here to know more.
Applications
Mobile communication

Networking

Power Supply

Green Energy

IoT

Automotive

Industrial

PC & Peripheral

Lighting
For more information on these devices, visit Kamaya's website or reach out to a Chip 1
Exchange associate here.
Need help to find equivalent Kamaya parts for your items? Try Kamaya's cross reference too
YOU MIGHT ALSO LIKE Fuse
January 15, 2019 Regulators
January 15, 2019 Sensors
January 14, 2019