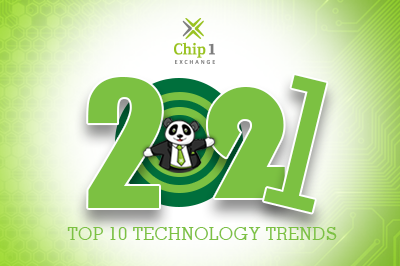 Top 10 Technology Trends in Electronic Industry
Electronics is one of the fastest evolving, competitive, and most innovative industries. The research and development of new and better products are very essential for a business to adapt to fast-paced modern technologies today.
Moving forward into the new year, we foresee that the world of electronics will continue to prosper regardless of economic conditions. Despite the current shortages on most electronic components. Here are top 10 technology trends this 2021 and beyond:
1. 5G and 6G Technology
Some telecommunication networks are focusing on 6G deployment.6G enables emerging applications in XR –including VR, AR, MR, and 8K and above resolutions, holographic communications, work from home (WFH), remote access, telemedicine, and distance education.
2. EUV Era
The major DRAM suppliers will continue their transition towards the 1Z-nm and 1-alpha-nm process technologies. They will also introduce the EUV era in 2021.Improved memory stacking: from 100 layers to 150 layers. Improved single-die capacity: from 256/512GB to 512GB/1TBIncreased market: PCIe Gen 4 Integrated in Play Station 5, Xbox Series X/S, and motherboards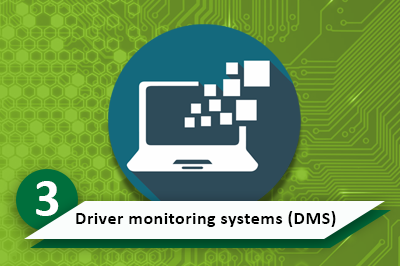 3. Driver monitoring systems (DMS)
The development of more active, reliable, and accurate camera systems will be focused in the primary application of driver monitoring functions through iris tracking and behavioral monitoring.
The integration of DMS is expected to vehicles which need the autonomous driving system (ADS). DMS includes real-time detection/notification, driver capability assessment, and takeover of driving controls when necessary.
4. AI Integration
The IoT (Internet of Things) has the advanced tools for smart manufacturing and health care. Smart manufacturing will utilize industry 4.0 and AI integration for more precision and inspection capabilities to devices like cobots and drones. Smart health care will utilize AI adoption as well to enable process optimization and service area extension.
5. Expansion into the AIoT market
Chipmakers now introduces artificial intelligence of things (AIoT) industry to market. They are now offering chip design to software/hardware platform integration through this AIoT. However, the risk of overreliance is the challenge that the chipmakers will likely to encounter in case they were unable to position themselves in time according to market needs.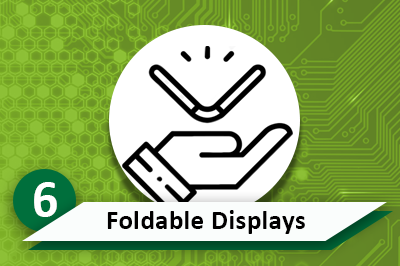 6. Foldable displays
The market research firm expects smartphone brands will continue to focus on foldable phone development as panel makers expand their flexible AMOLED production capacities. At the same time, foldable functionality is making some headway in notebook computers with Intel and Microsoft leading the charge. Notebooks with foldable displays will likely enter the market in 2021.
7. MiniLED and QD-OLED
In 2021, these two display technologies, namely MiniLED and QD-LED are expected to enter the market as viable alternatives to white OLED. MiniLED will enable LCD TVs to have finer control over their backlight zones and deeper display contrast compared with current mainstream TVs while Samsung Display (SDC) QD OLED technology is superior to white OLED in terms of color saturation. The competition is expected to heat up the high end TV market in 2021.
8. MicroLED TVs
Active-matrix MicroLED TV is expected to be released in 2021.Active-matrix driver ICs require PWM functionality and MOSFET switches in order to stabilize the electrical current driving MicroLED displays. The challenge is that 'extremely' expensive R&D process is needed for the ICs resulting also to high cost of this technology.
9.AR Glasses
Augment Reality (AR) glasses are forecasted to advance in year 2021. With the integration of 5G, it will enable smoother AR apps to run and deliver advanced personal audio-visual entertainment functionalities.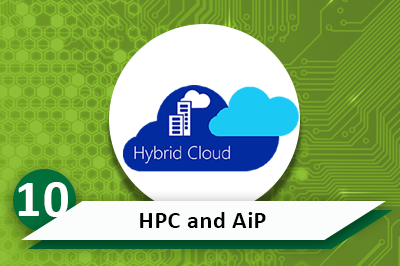 10.HPC (High Performance Computing) and AiP (Antenna-in-Package)
Semiconductor companies to participate in the advanced packaging industry, Due to the increased demand on I/O lead density for HPC chip packaging, the need for interposers used in chip packaging also increased. AiP is expected to see gradual integration in 5G mm Wave devices starting in 2021. It is driven by 5G communications and network connectivity and will first reach the smartphone market followed by the automotive and tablet markets.

Trust our expertise and stay on top of the trends.
YOU MIGHT ALSO LIKE Fuse
January 15, 2019 Regulators
January 15, 2019 Sensors
January 14, 2019