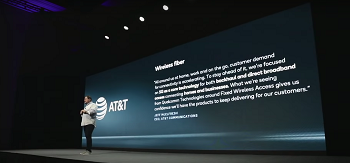 Connected Intelligent Edge: Qualcomm's vision for the future
Unpacking the Qualcomm Press Conference at CES 2022
CES, or the Consumer Electronics Show, is arguably one of today's most awaited tech events. Every year, tech companies show off their best concepts, prototypes, and next-generation products to the rest of the world. CES 2022 was no different despite the threat of the wide-spreading Omicron variant; many exhibitors pulled out at the last minute, leaving many live exhibits bare, with nothing else but a Q.R. code on the floor. Nonetheless, the show did go on and still showed the world unique new concepts, announced exciting developments, and unveiled the next generation products and solutions coming soon. Kicking off day 1 of a week-long expo was Qualcomm, giving the world a glimpse of what is yet to come.
During his keynote presentation, let's unpack what Qualcomm's CEO, Cristiano Amon, had in store for the world.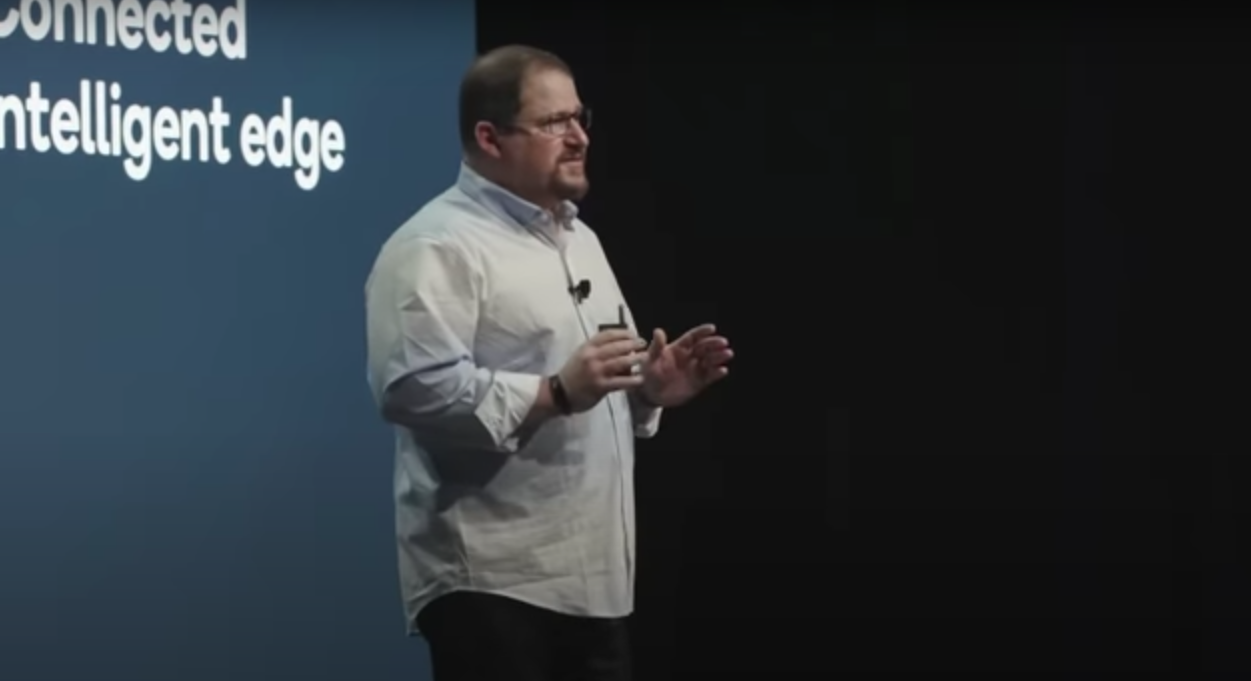 Figure 1: Qualcomm CEO, Cristiano Amon presenting at CES 2022 Source: www.qualcomm.com
Connected Intelligent Edge
Amon opens his presentation by talking about how Qualcomm has its foundations firmly rooted in mobile, defining the pace of technology in the industry. With this comes a budding opportunity, called the Connected Intelligent Edge, where billions of smart devices connected to the cloud, are significantly impacting industries and driving a lot of growth potential for Qualcomm.
Amon continues to project that by 2025, 64% of all data will be created outside the traditional data centers driving cloud growth further. In fact, Amon claims that the cloud growth will require the Connected Intelligent Edge with data showing a 35% year-on-year growth based on cloud infrastructure spend as of April 2021. This trend isn't just about connectivity for these devices but also the efficiency and smart processing at the edge. In Amon's words, Qualcomm is the company that will power the edge.

One Technology Roadmap
The way forward for Qualcomm to power the Connected Intelligent Edge is by leveraging this one technology roadmap. Amon quips that mobile presents several challenges such as small form factor requirements, good battery life, well-managed thermals, and overall improved capabilities of sensors, processing speeds, and connectivity.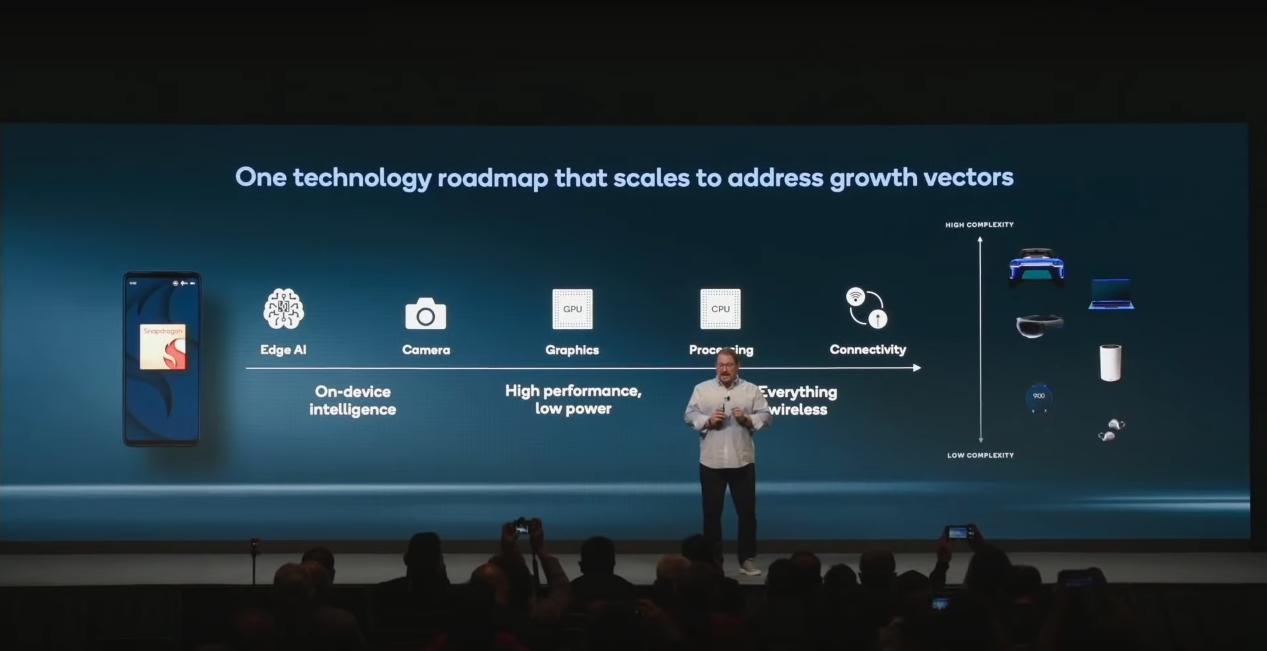 Figure 2: One technology roadmap during Amon's speech at CES 2022 Source: www.qualcomm.com

In this, Amon highlights that Qualcomm is investing in long-term growth by leveraging on key partnerships to help them build the Connected Intelligent Edge. At the heart of it all is their flagship Snapdragon chipset, setting the bar for premium-tier Android smartphones like Xiaomi, Oneplus, Realme, and many more.

Going beyond mobile
Beyond the mobile phone market, Qualcomm sees massive potential in expanding at least seven times within the next decade. In the past, the addressable market was estimated to be around $15B comprising of MSM, MDM, and licensing. At the same time, today, there is an estimated $100B addressable market made possible by diversifying into the front-end automotive and IoT and opportunities in the premium tier Android, as the mobile market continuously reshapes itself. The future is bright; it seems as Amon shares a prediction of a $700B addressable market as the Connected Intelligent Edge gets scaled. Amon closes this portion out by saying that Qualcomm is becoming the partner of choice at the edge for digital transformation. A bold yet accurate claim. Of course, at this point, Amon has barely scratched the surface of what he had in store for the rest of his presentation.

Key areas of growth
Within the Connected Intelligent Edge opportunities, Amon provides an overview of four critical areas of growth that Qualcomm will continue leveraging on, all with Snapdragon at its core. These are the four that Amon chose to focus on.
1. Next-gen ARM PCs
ARM, shorthand for Advanced RISC (Reduced Instruction Set Computer) Machine, is a family of CPUs based on the RISC architecture. Before CES 2022, Qualcomm announced its portfolio expansion by introducing the Snapdragon 8cx Gen 3 Compute Platform for premium ultra-slim and fan-less laptops. Alongside this, Qualcomm unveils the Snapdragon 7c+ Gen 3 Compute Platform for entry-level P.C. ecosystems, strengthening these devices with enhanced 5G connectivity and A.I. experiences. The transition of P.C.s to ARM is unmistakable and now inevitable. During his keynote, Amon announces broad support of the P.C. ecosystem to deliver the future of mobile computing.

Figure 3: Amon announces the ecosystem to support the shift of P.C. to ARM Source: www.qualcomm.com

Qualcomm is a unique player in the tech industry by employing a horizontal business model. There is broad support coming from Microsoft in the P.C. ecosystem, as well as key partnerships with the likes of Lenovo, HP, ACER, ASUS and more, all bolstered by empowering nearly 200 enterprises to test and deploy Windows on more devices using Snapdragon.
Opening up these opportunities to create various ecosystems means that these P.C. manufacturers can leverage this partnership with Qualcomm to design, develop and create better user experiences.
"… we are not a company that is focused about one company that only innovates – we are not vertical, we are truly horizontal" – Cristiano Amon, CES 2022
2. Microsoft + Qualcomm collaboration
The second key announcement of Amon's presentation was the expansion of Qualcomm's collaboration with Microsoft. Amon announces that this collaboration is developing a customized A.R. Snapdragon chip targeting the next generation, power efficient and lightweight augmented reality wearables for the Microsoft ecosystem to accelerate augmented and mixed reality. Software from both companies will be integrating into the chip platform, Microsoft Mesh and the recently unveiled Snapdragon Spaces X.R. This platform will be available for the next generation lightweight A.R. glasses, making these wearable devices gain scale.
3. Wireless Fiber
Cristiano Amon begins his following announcement with a bold statement. He claims that 5G, including millimeter-wave, is a universal last mile technology. "Not only doesn't it connect our phones, but it's also going to connect our P.C.s, it's going to connect our augmented reality glasses, it's going to connect our mobile gaming devices, it's going to connect our smart IoT devices," Amon continues.
Aside from this, Qualcomm sees 5G technology as a significant contributor to implementing in this last mile. As our world starts to digitalize fully, 5G will be the catalyst to usher in any remaining analog segments of our lives well into the digital 21st century. Our world is already more and more dependent on connectivity. T.V. shows and movies are now streamed; games are played online, highly interactive, and even video conferencing—all sensitive to latency and reliability of the connection. Enter Qualcomm's partnership with AT&T to develop backhaul and direct broadband access connecting homes and businesses.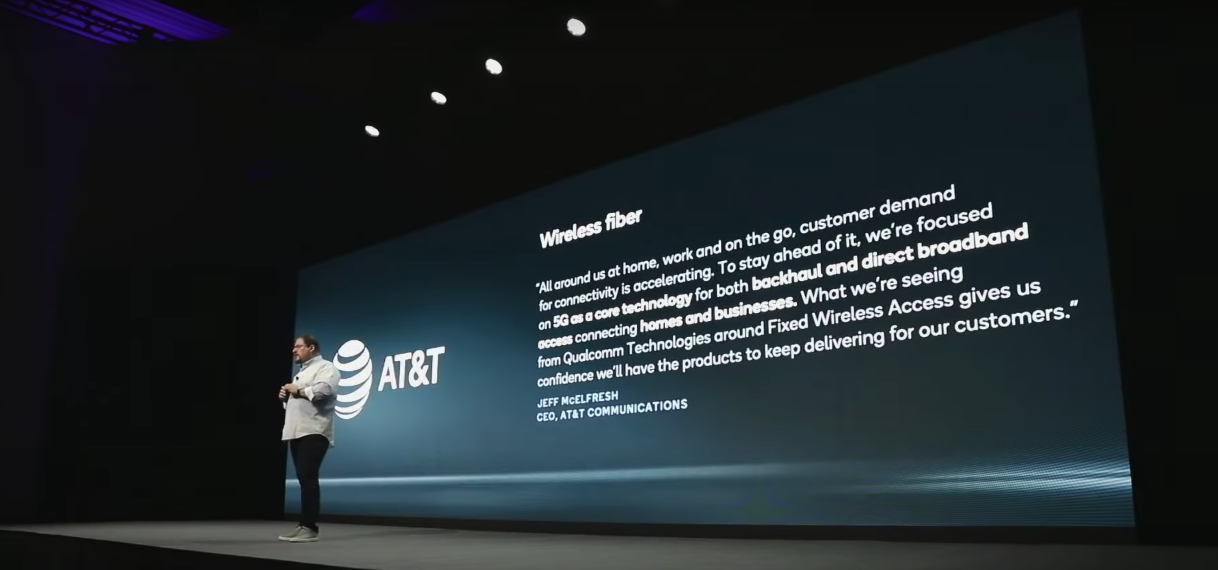 Figure 4: AT&T partners with Qualcomm Source: www.qualcomm.com
\Amon further describes how an office, facility, or campus can be powered with 5G connectivity using millimeter wave technology, offering all the devices connected with very high speed and on-demand computing on the cloud. This opens 5G to be the world's gateway to faster speeds, both in our offices and enterprises and in our homes soon enough.

4. Redefining the 21st Century Vehicle
Of course, Amon saves his most exciting announcement for last. Here he unveils Qualcomm's plans for the automotive industry of the future. Qualcomm rethinks the relationship between the various companies providing technology and solutions in the automotive sector, similar to their approach with other ventures. More and more automakers today are approaching tech companies like Qualcomm to help solve the challenges in bringing in-car experiences into the digital realm. As we know it today, the car is shifting towards a more digital experience in more ways than one.
One particular challenge is creating the digital chassis to aid the digital evolution of the car. This doesn't simply mean converting a car from fuel-driven into fully electric; rather, automakers are now looking to bring new digital in-car experiences. Their goal is to create this digital platform that can scale entry-level cars to premium automobiles, powered by the Snapdragon chipset, to redesign and reimagine these experiences. More than just infotainment solutions, the digital chassis looks at four key platforms -- the Car to Cloud platform, Ride platform, Cockpit platform, and the Auto-connectivity platform. The Qualcomm approach is about building a chassis with all these systems being integrated for the digital cloud connected capabilities of the car. And their horizontal model allows automakers to innovate open, upgradeable and customizable platforms to change how we interact with our vehicles. Amon proceeds to claim that (of course, validated by the car industry) the digital cockpit, as Qualcomm envisions it, has become one of the significant factors that affect a consumer's car-buying decision today.

Figure 5: Rethinking the digital cockpit. Source: www.qualcomm.com

Cockpit Platform: Qualcomm + Volvo
Amon announces the partnership with Volvo to enable Snapdragon in the infotainment experiences of their POLESTAR 3 SUV and Volvo's upcoming fully electric flagship SUV set to be released in late 2022. The Snapdragon platform will be at the heart of their infotainment system to "deliver industry-leading video, audio, and connectivity performance," says Volvo's Chief Product Officer, Henrik Green, in a pre-recorded video.
Cockpit Platform: Qualcomm + Honda
Another long-standing partnership and now expanding the digital cockpit is with Honda, aiming to deliver intelligent and premium experiences. Amon promises highly advanced infotainment systems, highly intuitive A.I. for in-car virtual assistance, natural interactions between the car and the driver, and other contextual safety use cases. These offerings will be commercially available in the United States by the second half of 2022 and globally in 2023.
Cockpit Platform: Qualcomm + Alpine Alps
Together with Alpine Alps, this collaboration aims to bring advanced in-cabin capabilities such as E-mirror applications for blind spot reductions, ceiling displays, next-generation input/output devices between door trims, and individual sound zones for various passengers.
These digital chassis partnerships tackle real-time engagement with the vehicle's immediate surroundings, thus making the car, powered by the Snapdragon platform, ultimately "aware" of its environment, including its driver. Amon describes a scenario where a driver-facing camera paired with A.I. capabilities determines if the driver needs to pay attention to something, in particular, thus calling the driver's attention. An exciting future indeed in the world of Advanced Driver Assistance Systems (ADAS).



Ride Platform: Qualcomm + Arriver

Figure 6: The new Snapdragon Ride Vision system . Source:www.qualcomm.com

For the Ride Platform, Cristiano Amon announces their partnership with Venoeer's Arriver™. They are designed to be scalable from premium level to entry-level vehicles. Amon announces the new Snapdragon Ride Vision System, an open, modular, scalable platform for automotive driving that boasts a wide range of advanced front, rear, and surround-view solutions. This platform combines the Ride System on Chip (SoC) with the following generation vision perception stack from Arriver™, OTA upgradeable, and the Snapdragon Ride SDK to allow OEMs to customize and develop on their own using the pre-integrated solutions. This gives vehicles the ability to detect objects, surround-view parking, and even driver monitoring in maps. Amon forecasts this to be ready in cars by 2024.
Amon also announces that Qualcomm will develop the most advanced SoC specific to the Ride Vision, a 4 nanometer System on Chip (SoC) designed for vision applications. These comprise the Snapdragon Vision SoC, Scalable L1 to L3 ADAS SoC, and the Snapdragon Accelerator (L3/L4) with leading tops performance per Watt.

Figure 7: The Snapdragon SoC . Source:www.qualcomm.com



Ecosystem support for the Snapdragon digital chassis
Qualcomm, the choice for the global automotive industry for the digital evolution of the car, is now enabling several companies to rapidly develop and deliver the capabilities they need for new in-car experiences. Amon emphasizes that as more and more companies join Qualcomm, the industry is still barely scratching the surface. Recent announcements of new partnerships include BMW selecting Qualcomm for their ADAS and Cadillac for their Ultra Cruise system to be debuted into the Cadillac Celestiq. Amon also announces that the Renault Group will expand their collaboration to digitally transform automotive experiences, of course, leveraging on the Snapdragon Digital Chassis to equip Renault vehicles with the latest solutions for its next generation of cars. Amon's announcement was followed by a short video of Luca de Meo, CEO of Renault S.A., sharing in the statement of this meaningful partnership.
Qualcomm's goal for all these partnerships is to resonate with more automakers.
Finally, Amon wraps up his presentation with a $13B design win pipeline expected to close in 2022. Amon shared everything throughout his presentation; Qualcomm's approach of innovating partners is paving the way in various digital transformations that affect our daily lives.

Figure 8: A snapshot of the various automakers partnered with Qualcomm Source:www.qualcomm.com
Watch the full video of the keynote here.
YOU MIGHT ALSO LIKE Fuse
January 15, 2019 Regulators
January 15, 2019 Sensors
January 14, 2019