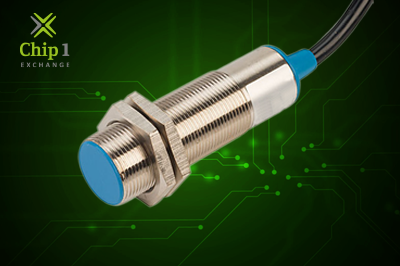 WORKS LIKE MAGIC: INDUCTIVE PROXIMITY SENSOR
Non-Contact Detectors
What are the things on your list when you go out shopping for groceries? Couple of cans of soda or beer, a bottle of hot sauce to go on top of your huge pizza slices while watching football games, you name it. But what do these items have in common? Aside from being the usual items on your grocery list, all of these may have been smartly packaged with the use of an inductive proximity sensor which is ideally used for many aspects of food and beverage packaging. They are also used in many industries including manufacturing, robotics, semiconductor, etc.
Inductive Proximity Sensor is widely used to detect any metal objects without any physical contact to it. It can be classified according to which operating principle it follows like electromagnetic induction or the change in capacitance. It is important that this sensor has a low leakage current to make sure that the circuit is totally turned off to avoid quality issues within applications.
Introducing the industry's lowest off-state leakage current or residual current (3 μA) level and lowest power supply voltage levels (+2.3V to +27V), M18M2 series 2-wire True-Off™ IPS (Inductive Proximity Sensor). Chip 1 Exchange is franchised for Mercury United Electronics that manufactures this type of sensor which is ideal for low current portable or battery operated applications. This sensor is directly compatible with most types of computers for portable robotics, motor controls, and automation because it operates at a minimum voltage of +2.5V.
Utilizing CMOS IC sensor technology, this sensor provides excellent results, even with difficult-to-detect objects, e.g. small or thin parts, or bright metals.
Features:
Ultra-low off-state leakage current: 3uA typ. Outperform competitors' 456uA.
Ultra-low on-state holding current: 20uA min.
Low power supply voltage: +2.3V to +27V
MICRO POWER INDUCTIVE PROXIMITY SENSOR
M18M2 SERIES 2-WIRE TRUE-OFF™
| | | |
| --- | --- | --- |
| Product Image | Outline Dimensions | Wiring Diagram |
| | | |
QUICK SELECTION GUIDE
Technology
Inductive.
Responsive to metal proximity.
Output Options
Normally Closed (NC) or Normally Open (NO)
Output Type
NPN
Connection
Cable leads. 2-Wire
Sensing Distance
4 mm
Housing - Body
Metal
Supply Voltage
+2.3V to +27V
Package / Case
Cylinder, threaded, M18
Residual Current
5 µA max.
Operating Temperature Range
-20⁰C to +60⁰C
Shielding
Shielded
-20⁰C to +60⁰C
5 KHz (200 µ sec.) typical
We can make the magic happen.
YOU MIGHT ALSO LIKE Fuse
January 15, 2019 Regulators
January 15, 2019 Sensors
January 14, 2019